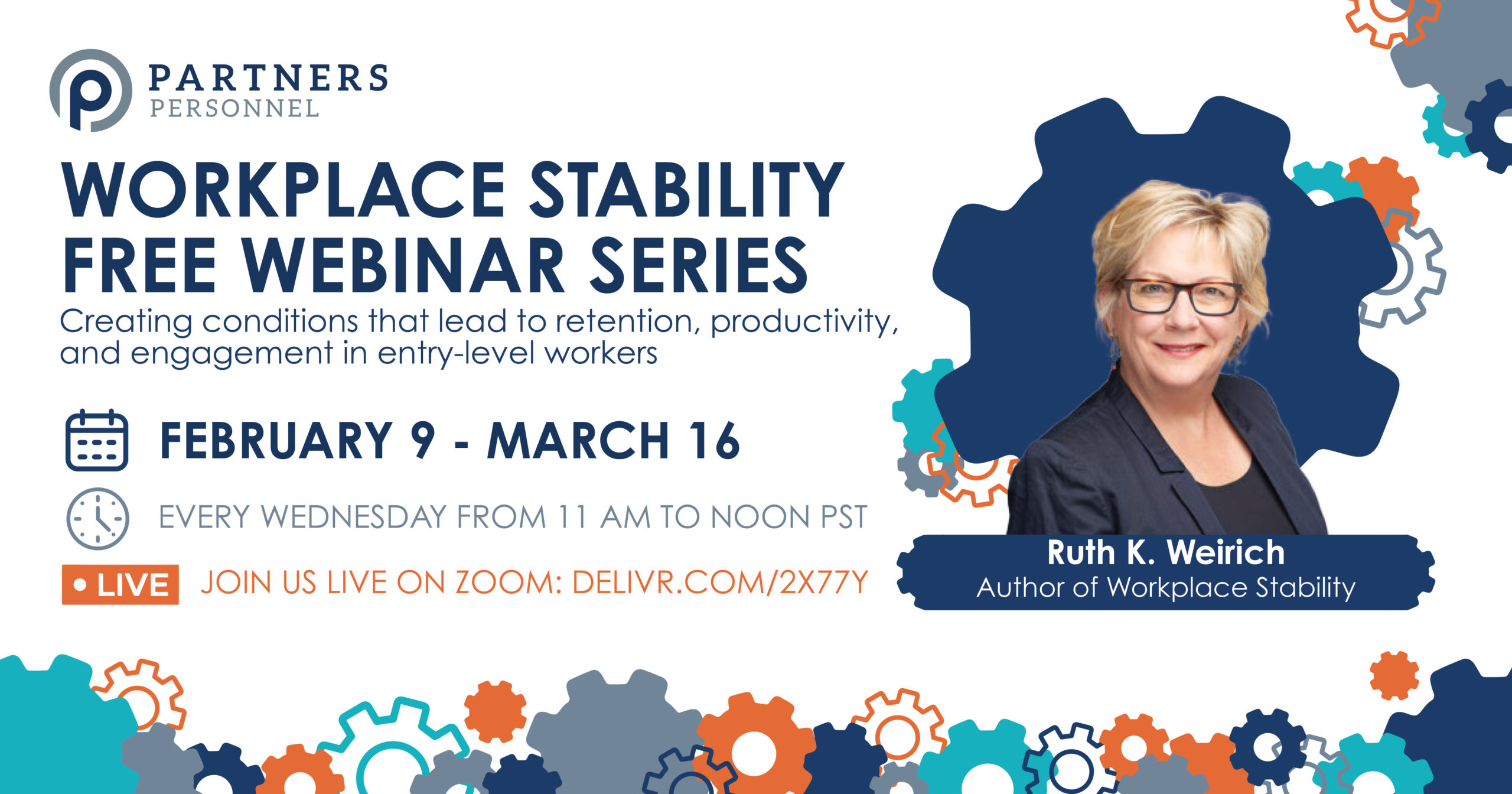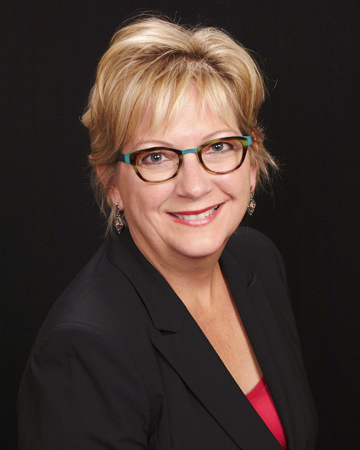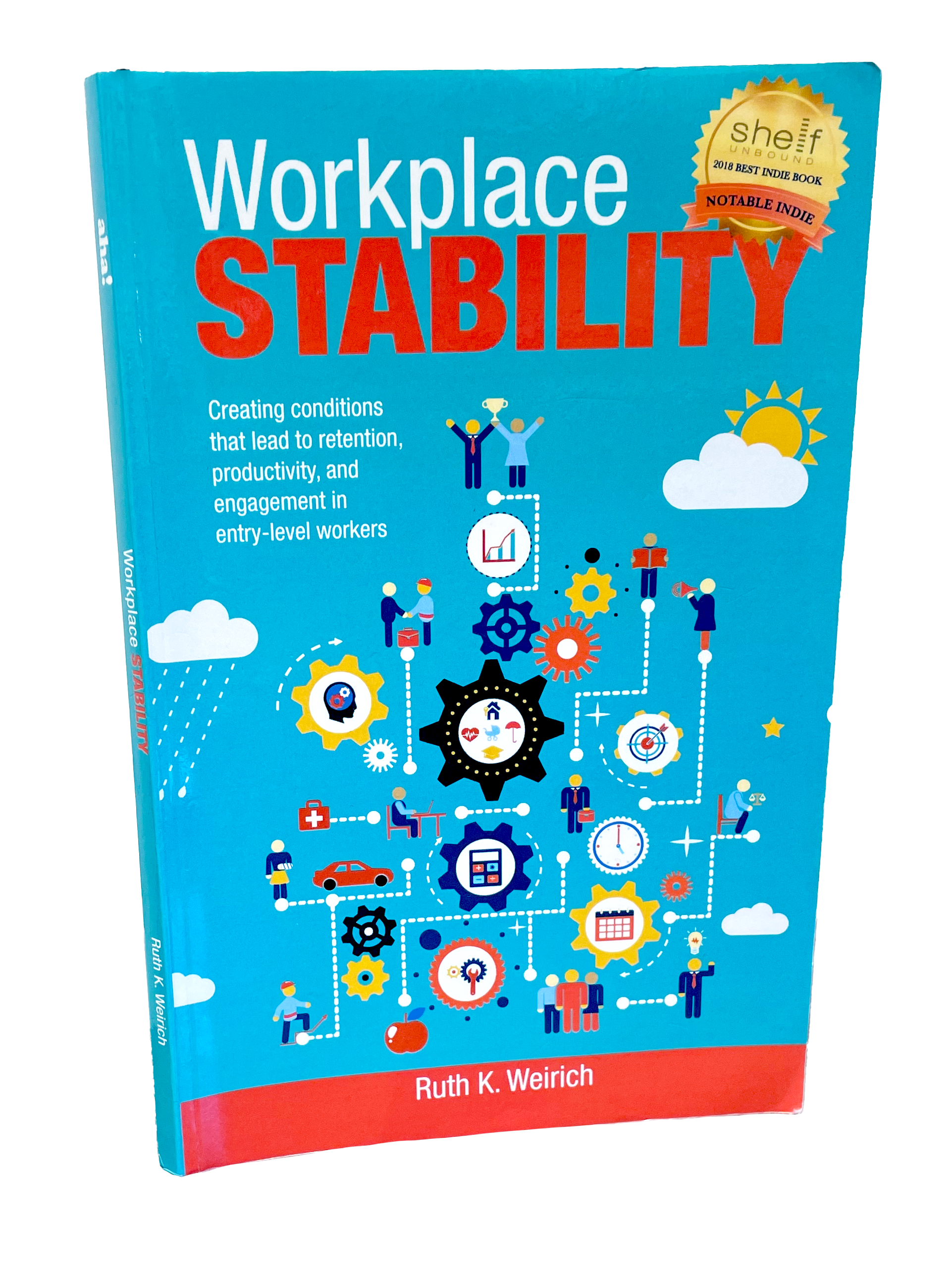 A free webinar series for employers wanting real solutions to overcome today's workforce challenges.
On Wednesday, February 9, from 11 a.m. to noon PST, please join us for the first in a six-week webinar series featuring Ruth K. Weirich, author of Workplace Stability. Review the webinar topics below and attend as many as you can to take advantage of the opportunity to learn from an expert in the field.
You Will Learn How To:
Reduce the hard and soft costs of constant turnover
Increase employee retention and save significant money
Expand employee productivity
Gain an edge in a tight, competitive labor market
Strengthen your company's word-of-mouth reputation
Improve your company's culture at every level
Lead employees and tackle challenging workplace issues
Webinar Calendar & Topics
February 9, 11 am PST
Attracting employees, improving retention, and employee productivity. 
February 16, 11 am PST
Why can't I find and retain workers…not to mention productivity? 
February 23, 11 am PST
Attracting and retaining employees. Why do they do what they do?
March 2, 11 am PST
Why can't I seem to explain what I need to attract and retain entry-level employees?
March 9, 11 am PST
All the stuff your employees need to get it going?
March 16, 11 am PST
Now what? Driving workplace stability and company profitability.
Register Today!
Register now to save your spot in this free webinar series.
Note: Register once and use the same link to access all the webinars in the Workplace Stability series.
Webinar Registration