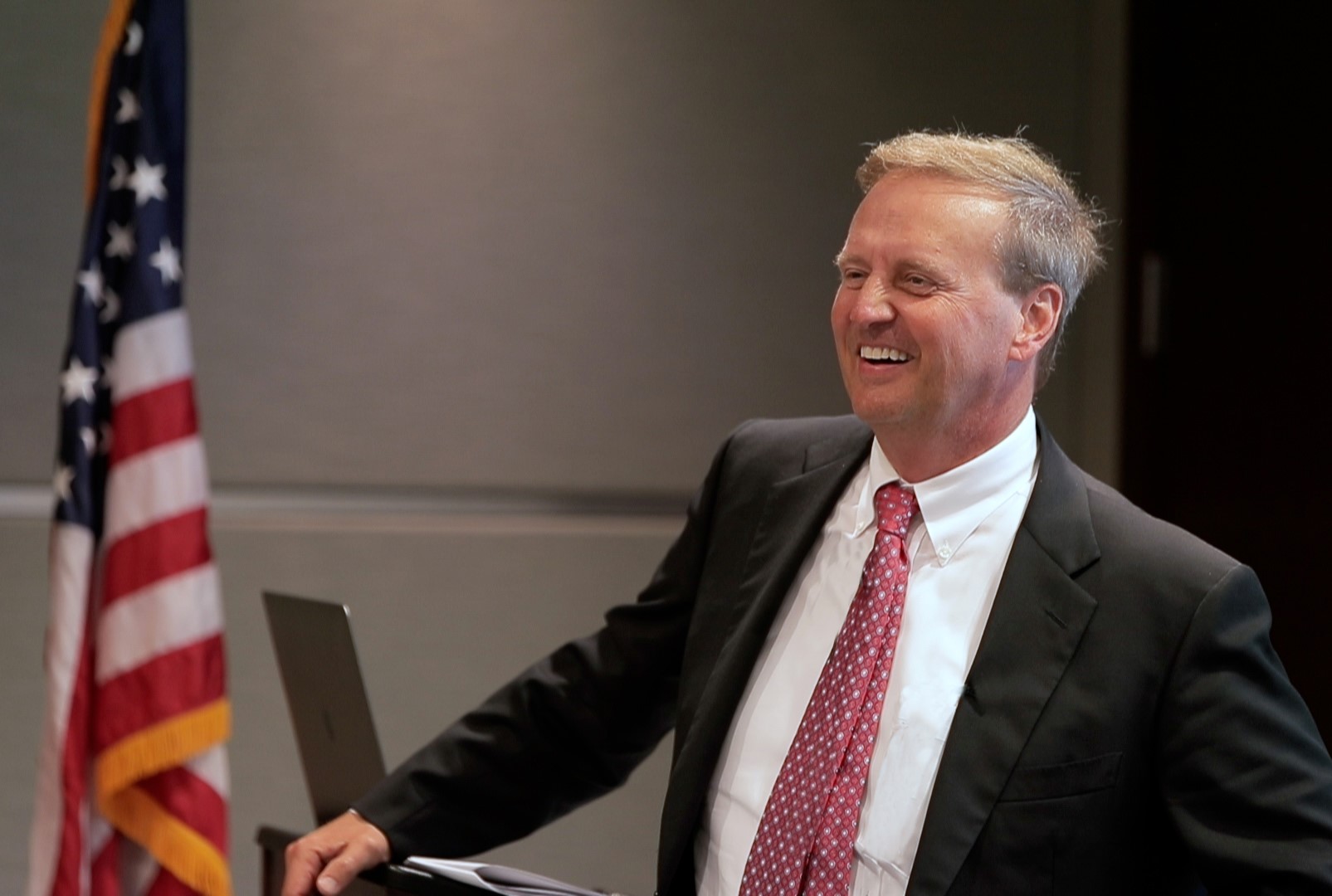 It is with immense sadness that we share our company founder Steve Sorensen unexpectedly passed away this weekend. Steve was successful in each foundational element of his life. He and his beloved wife Shannon have been married for 38 years and their 8 children, and 18 grandchildren have always been his priority—and his family will continue to be his most important legacy. He was also a person of great faith who freely gave his time, talents, energy, and resources to his church and his community.
Steve Sorensen was truly a larger-than-life person who had a profound influence on thousands of people who have worked with and served with him. He was a successful entrepreneur and titan who shaped the industries he served. Steve joined Select Staffing in 1987 and as the CEO he grew it from a small family-owned temporary staffing business to become the largest commercial staffing company in the United States by 2015. Steve departed Select to form Partners Personnel which has become the fastest-growing staffing company with immense success through the foundational principles and people whom Steve chose and developed.
In addition to the temporary staffing industry, Steve's entrepreneurial endeavors included owning businesses in the ranching, agriculture, mining, real estate, manufacturing, distribution, and aviation industries. Steve was honored as Ernst and Young's Entrepreneur of the Year in 2003 and has appeared on SIA's Staffing 100. When Steve wasn't leading his businesses, spending time with his family or serving in his church, he was often at his ranch driving cattle on his horse where he found a connection with his pioneer ancestral roots.
Steve will continue to be a profoundly positive influence on each person who has had the privilege of knowing him. Steve will continue to be a paragon of grit, vision, and ambition, and we will honor his legacy by continuing his dream of "helping people improve their lives."
A memorial service will be held on Friday, January 22, at 11 a.m. and can be seen live or recorded at: http://bit.ly/honoringstevesorensen.
If you would like to share a memory or condolence, please visit: www.gatheringus.com/memorial/steve-sorensen/6441