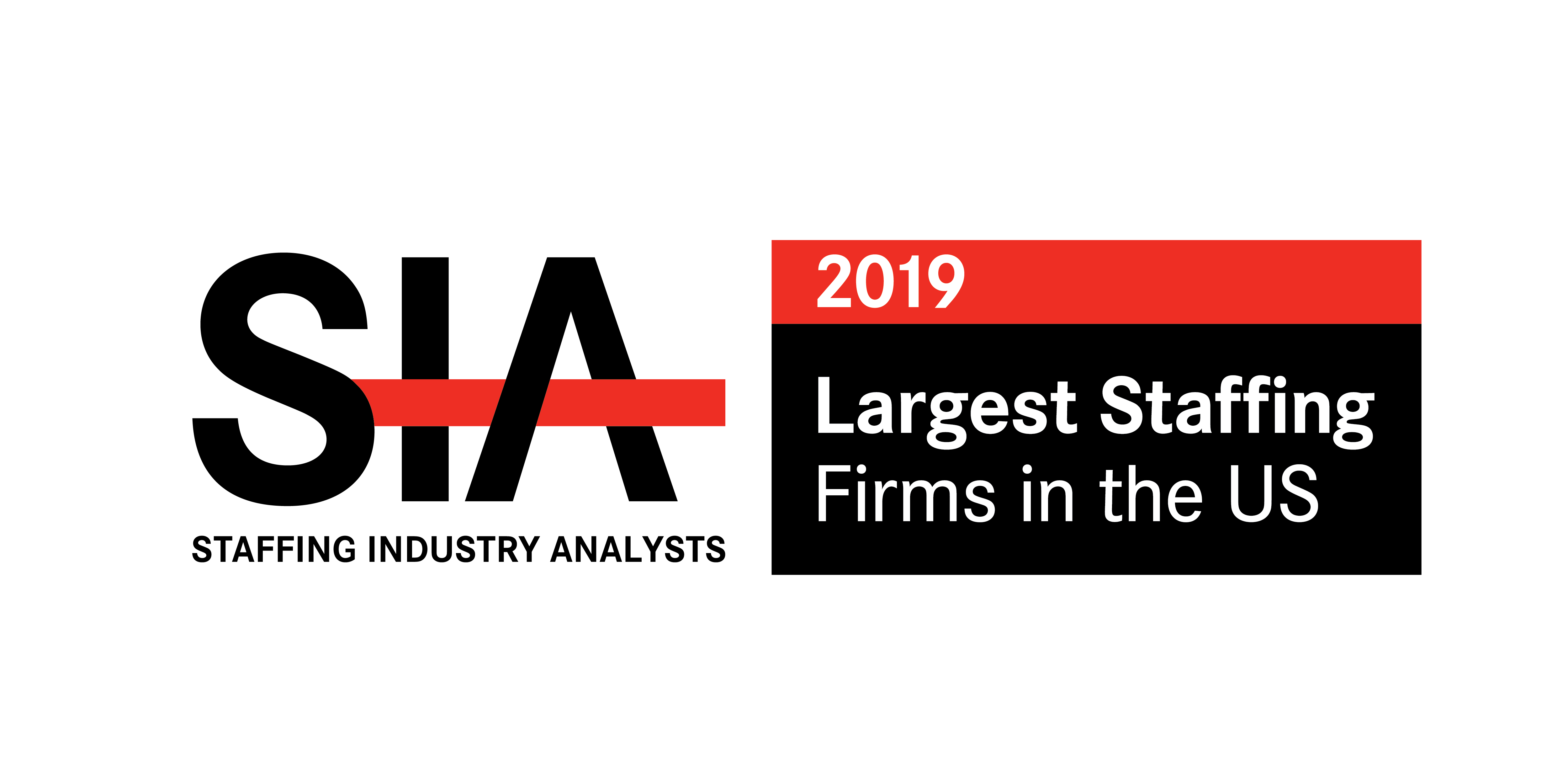 Nexem Staffing Earns Second Consecutive Spot on SIA's 2019 report on the Largest U.S. Staffing Firms
We are proud to announce that Staffing Industry Analysts (SIA) has recognized Nexem in their 2019 list of Largest US Staffing Firms for the second consecutive year!
The ranking program recognizes firms that have generated at least $100 million in the previous year and show continued growth & increased market share. "The 157 companies in this year's report generated a combined revenue of $90.2 billion and had an estimated 61% of the market," said Barry Asin, President of SIA.
With over 25 years of experience, Nexem places thousands of talented people in areas such as warehouse, distributions, logistics, manufacturing, production, admin and clerical, hospitality, garment, oil and gas, food services, and pharmaceutical among others. The industry leader has nearly 500 employees in 27 offices nationwide.
About Staffing Industry Analysts 
Founded in 1989, Staffing Industry Analysts (SIA) is the global advisor on staffing and workforce solutions. Our proprietary research covers all categories of employed and non-employed work including temporary staffing, independent contracting and other types of contingent labor. SIA's independent and objective analysis provides insights into the services and suppliers operating in the workforce solutions ecosystem, including staffing firms, managed service providers, recruitment process outsourcers, payrolling/compliance firms and talent acquisition technology specialists such as vendor management systems, online staffing platforms, crowdsourcing and online work services. We also provide training and accreditation with our unique Certified Contingent Workforce Professional (CCWP) program.
About Nexem Staffing
As industry leaders with over 25 years of experience, we propel workforce productivity for every client by providing best-in-class talent and service. Our coast-to-coast presence and dedicated local offices offer tailored solutions leveraged to best suit each client's unique staffing requirements. Achieving unified goals with our partners while promoting safe and productive workplaces is the cornerstone to our growth and success!