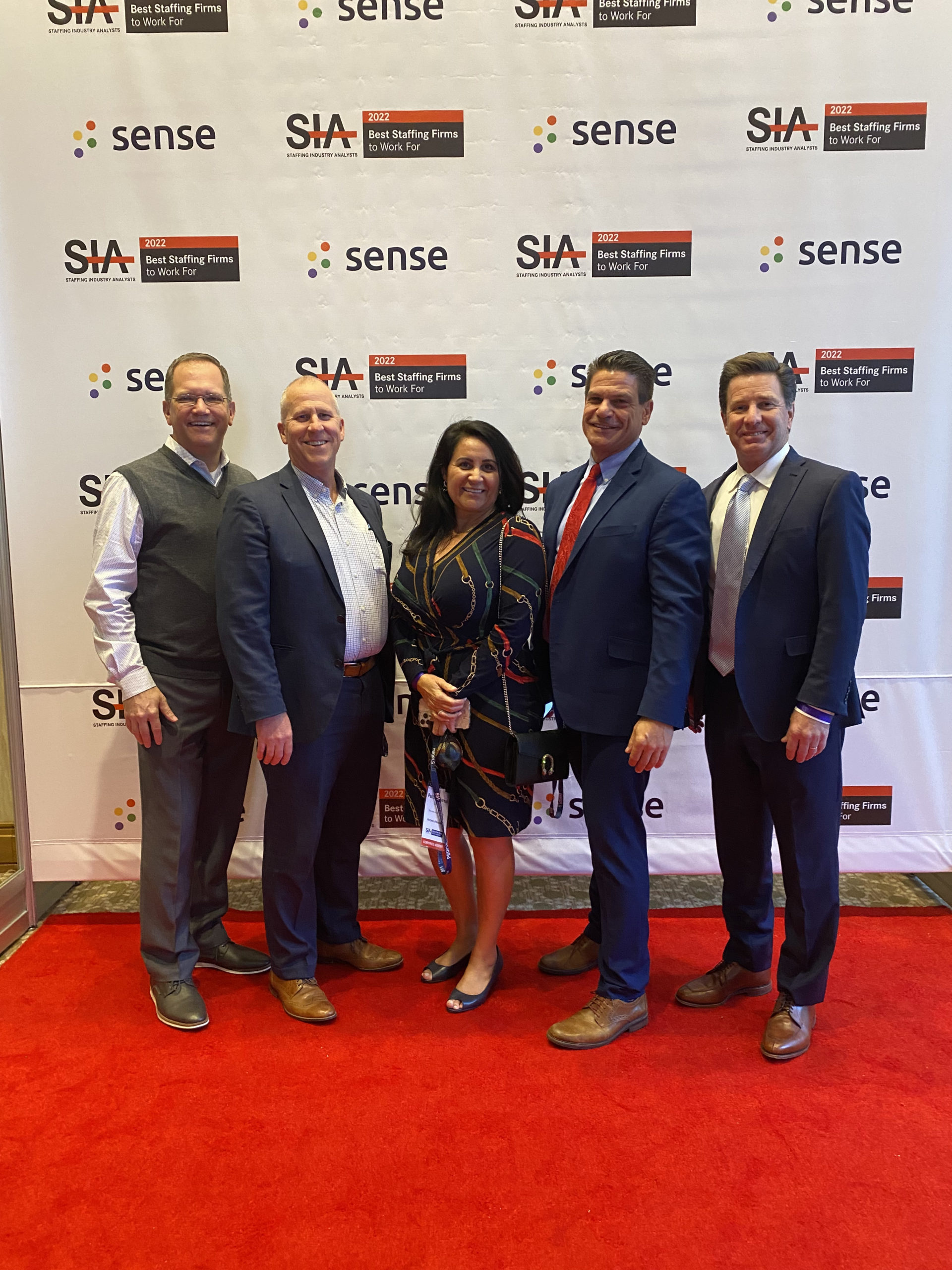 Austin, TX, March 3, 2022 – Partners Personnel announced it has been named as a Best Staffing Firm to Work For winner for 2022. The Best Staffing Firm to Work For awards are given annually by Staffing Industry Analysts (SIA), the global advisor on staffing and workforce solutions. SIA recognizes employers for their top performance in engaging their employees and creating a workplace conducive to talent development, enjoyment, collaboration, and productivity.  
The staffing firms who were awarded this week during SIA's annual Executive Forum, represent companies with top scores in each of the Best Staffing Firm award categories. Partners Personnel won the category for firms with over 501 employees. 
"I express my gratitude to Barry and SIA for this award," said Partners Personnel CEO Paul Sorensen. "Our success in providing good jobs for people and excellent service to our clients begins with a culture that values our own people first. It is gratifying to know that we are succeeding in this fundamental objective by being recognized as a Best Staffing Firm to Work For."
Nearly 300 firms sought participation in the program this year, which was conducted by SIA in conjunction with Quantum Workplace. Internal employees at each firm were asked to complete an online survey that measured key engagement categories, focusing on items including: 
Teamwork 

 

Trust in senior leaders 

 

Feeling valued

 

Manager effectiveness 

 

Compensation

 

Benefits

 
In order to gather statistically sound results, participating companies must have reached a minimum level of participation. Companies were ranked in each category according to their overall score. Winners were chosen based entirely on the survey results.  
"Congratulations to all of the Best Staffing Firm winners for an excellent job in a challenging environment," said Barry Asin SIA President. "As we have seen time and again, building a high-performing culture is critical to the long-term success of staffing firms. These firms have demonstrated the ability to develop and maintain a strong and positive culture where employees can do their best work." 
About Partners Personnel
Founded in 2017, Partners Personnel is a full-service staffing agency with over 85 offices nationwide dedicated to finding the best talent for its clients and building great careers for its associates. Its team of staffing industry veterans possess in-depth insight into the local labor markets, industries, and communities it serves. Partners Personnel's transformative business model of providing more personalized service to clients and associates, an uncompromising commitment to time-honored values, and industry-leading standards and practices, has fueled its momentum to become the 15th largest industrial staffing company in the US.