During its 2021 company conference, Partners Personnel held a dunk tank fundraiser that led to a $3,000 donation to Proteus, a non-profit organization in the Central Valley of California that serves the economically disadvantaged by providing them with access to child care, employment resources, scholarship opportunities, and other services.
Brave Partners Personnel executives climbed into the dunk tank as their coworkers lined up to hit the target and rack up the donation total for the non-profit. Each dunk equated to a $25 donation. Over the years, the Proteus team has referred hundreds of people in need of employment to Partners Personnel, while Partners Personnel colleagues refer those in need of extra support and services to Proteus.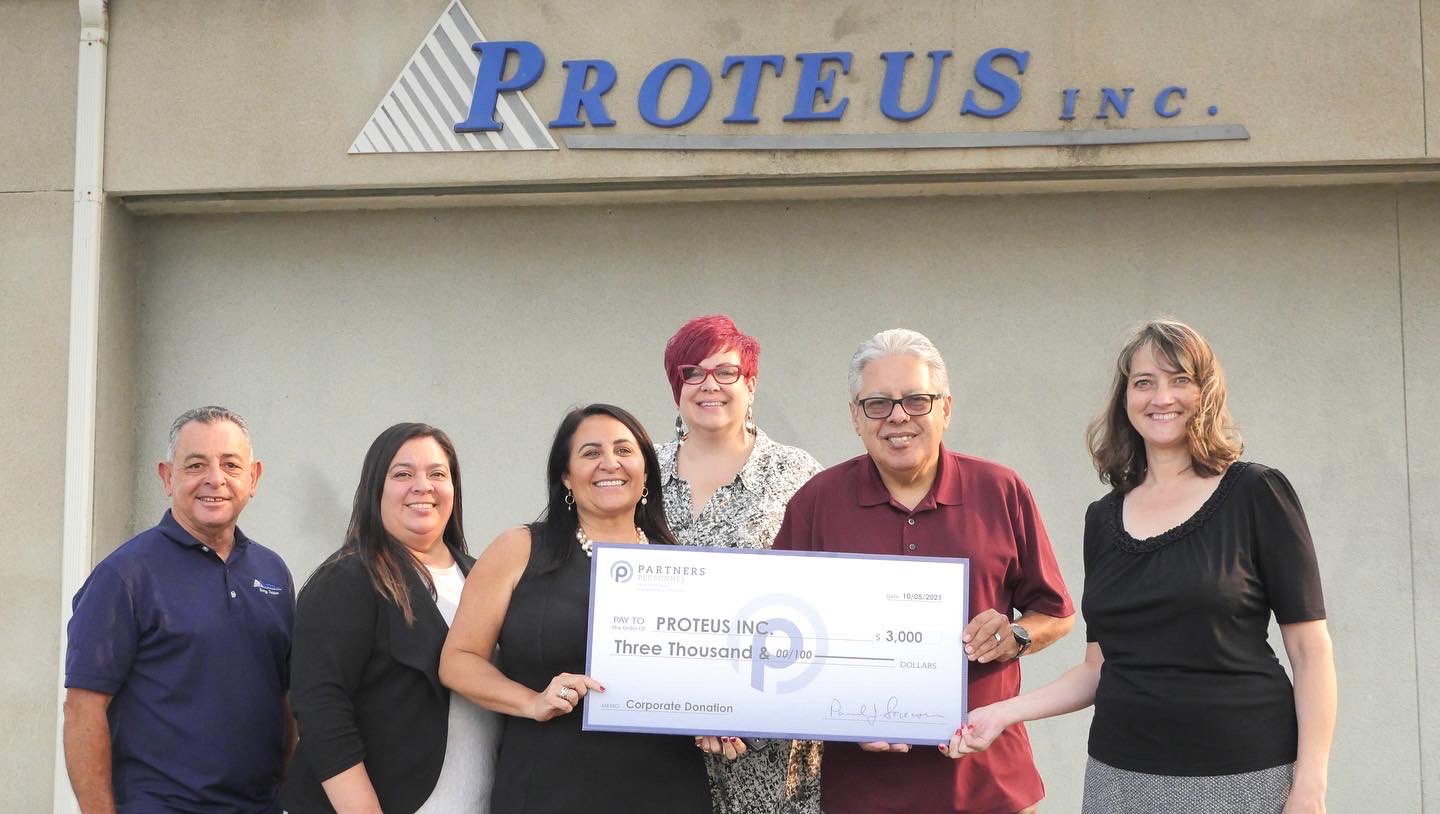 "My relationship with Proteus goes back over 15 years!" Pattie Smith, Partners Personnel Regional Vice President said. "All of its locations in the Fresno and Tulare counties have been flexible, easy to work with, and a true partner in helping me find associates for our valued customers. They truly have been there to help us improve people's lives."
Partners Personnel is proud to establish community partnerships with businesses who share its mission of helping people improve.