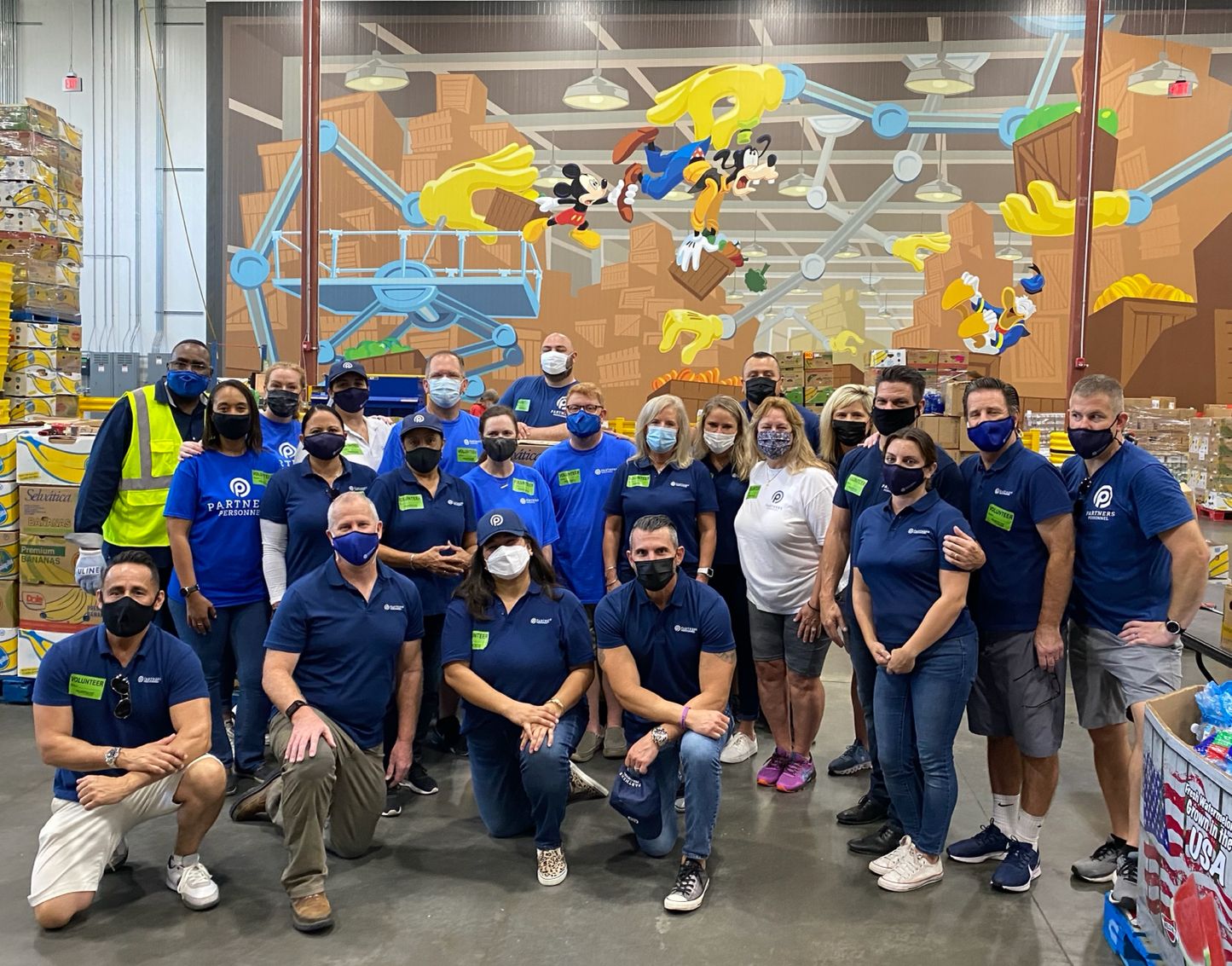 Partners Personnel colleagues from around the country united to serve the community by volunteering at Second Harvest Food Bank of Central Florida where they sorted and prepared 10,407 meals.
"The idea for the opportunity came about because we are a give-back organization," said EVP Michael Parish. "Helping people is exactly what our industry does and it's our culture. Serving the community as a leadership team keeps us connected to people."
Thirty-two Partners Personnel colleagues representing California, Colorado, Florida, Georgia, Illinois, Indiana, Michigan, Mississippi, New Jersey, North Carolina, Ohio, Tennessee and Virginia traveled to Florida for a regional conference that ended with the community service opportunity. Together, they devoted over 120 volunteer hours to the cause.
"Serving brings people together," Parish added. "We begin to see people in a multi-dimensional way and not just as a work colleague. When that happens, we think more unified, we act more unified, and we are more unified. That's exactly what it felt like stepping out of our day-to-day work environment and into that warehouse together."
Partners Personnel is proud to create an environment that empowers its colleagues to help people both on and off the job, while continuing to build partnerships within its communities.