Being our Partner just got easier! Our Work4Partners Mobile App is launching today, April 5th!
At Partners Personnel, we are always looking for ways to be the best in staffing. Our latest innovation provides a whole new way for you to become our Partner! Introducing, Work4Partners, our new mobile app that brings available jobs and your next career opportunity straight to your smartphone.
"We are excited to add the Work4Partners mobile app as an additional resource to help great people find and retain great jobs," Partners Personnel President Mark McComb said. "We see technology as a way to enhance our personal relationships with our associates and clients."
Enjoy the seamless navigation between searching for jobs, submitting applications, chatting with recruiters, viewing pay stubs, and more.
Our App Features Include:
Create an Account
Look for Work
Apply to Jobs
Review Application
Review Job Assignment
Chat with your Recruiter
View Pay Stubs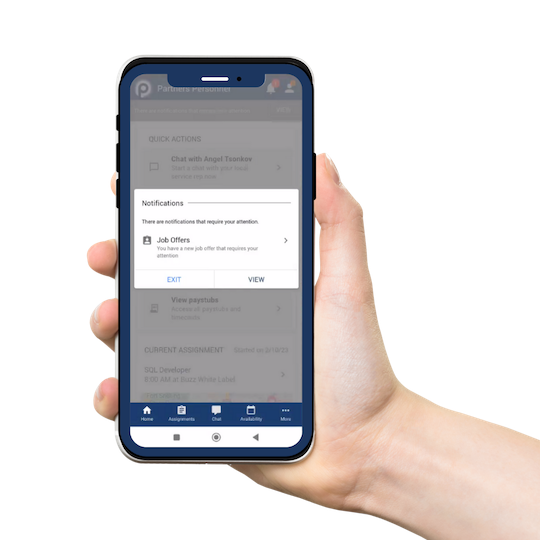 "Our goal is to make it easier for our talented associates to do everything related to their employment – from finding a job to getting paid," Partners Personnel CEO Paul Sorensen said. "Work4Partners is a huge leap forward towards that goal, so we are excited for this launch!"
Download the "Work4Partners" app today to enjoy our services from the convenience of your smartphone — available in both the Apple and Google Play stores.
Download the App Today!