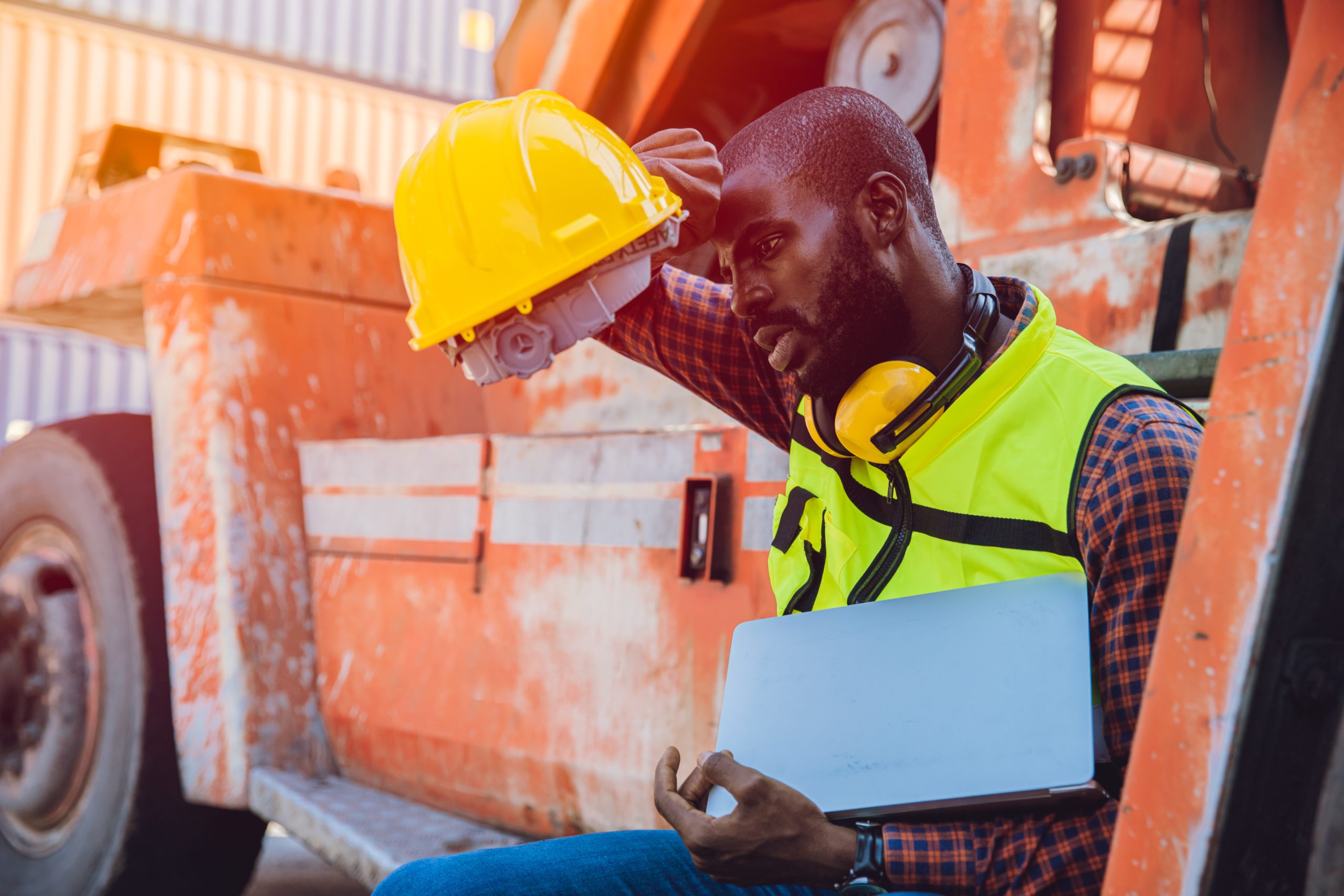 In 1996, the National Safety Council (NSC) designated the month of June National Safety Month to raise public awareness of the season's most prominent safety and health risks and to decrease heat-related health incidents.
But summertime safety is just as, if not more, important at the workplace. So when the mercury rises during the summer months, so should everyone's awareness and application of appropriate workplace safety practices. After all, no one wants to take more heat for preventable mishaps.
Safety is the year-round concern of everyone at the workplace, not just managers or supervisors. At Partners Personnel, safety and well-being are our top priorities, especially at work. And since it's National Safety Month, we thought it would be a good time to send a reminder about best workplace safety practices. Below we share the top four tips to help everyone stay cool, healthy and productive during the summer swelter.
1. Be Aware of the Signs of Heat Stress
In some situations, it's absolutely crucial to sweat the small stuff. Being aware of and working to prevent heat stress at the workplace is one of those situations. In hot, humid working conditions, subtle symptoms can quickly develop into life-threatening conditions.
Heat exhaustion and heat stroke are two common types of illness resulting from heat stress. Here are the symptoms to be aware of:
Thirst
Headaches
Irritability
Feelings of weakness or exhaustion
Excessive sweating or lack of sweating
Low urine production
Muscle cramps or convulsions
Nausea or vomiting
Dizziness, confusion or unconsciousness
If you notice any of these symptoms while working in hot or humid conditions, you should:
notify your supervisor immediately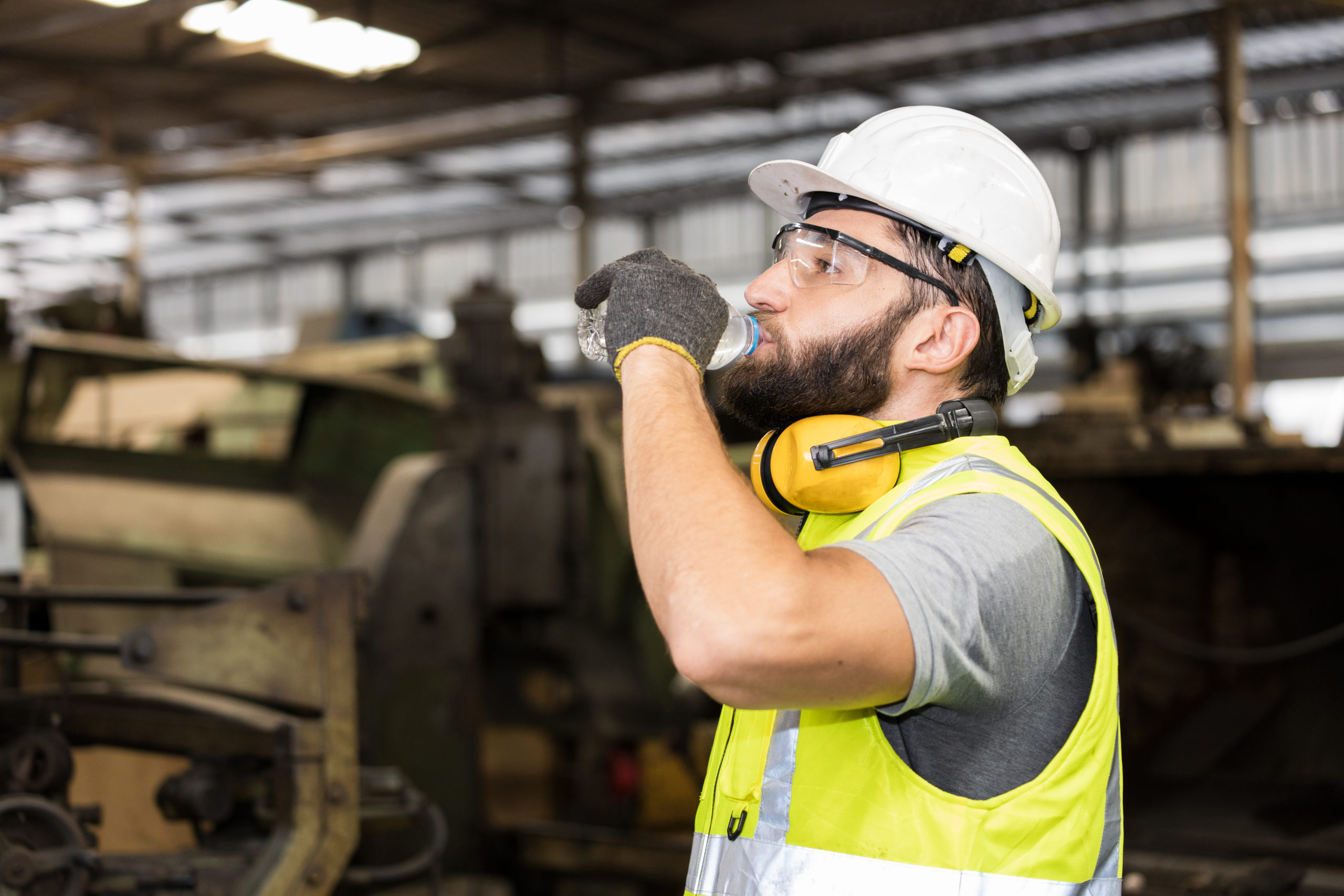 2. Stay Hydrated
 Since heavy, long-term sweating causes dehydration and nutrient loss, which could potentially lead to heat stress or illness, it's important to stay hydrated while in hot or humid workplaces.
Drink water frequently in shaded areas.
Bring electrolyte-replenishing sports drinks to work with you if you'll be in the heat for more than two hours.
Limit consumption of caffeinated drinks to avoid dehydration.
3. Wear Appropriate Clothing Whenever Possible
Be sure to wear clothing appropriate for hot weather or hot indoor working conditions. Wearing loose-fitting, light-colored clothing will help you keep your cool in the summer heat.
On the other hand, if PPE is required at the workplace, especially if it is heavy and must be worn in a hot environment, extra precautions should be taken with such equipment in the summer. Cooling products and garments made of wicking fabrics like those below will help keep your body temperature down in the heat:
Cooling headgear
Ice-pack vests
Water- and air-cooled garments
Cooling suits
Heat-reflective aprons
4. Acclimate Yourself to the Heat
Having a plan to gradually adapt yourself to hot or humid working conditions is one of the best ways to prevent heat stress. To reduce heat stress, you can:
Gradually increase your heat exposure time outside of work
Stay healthy through regular exercise and a good diet to improve your heat tolerance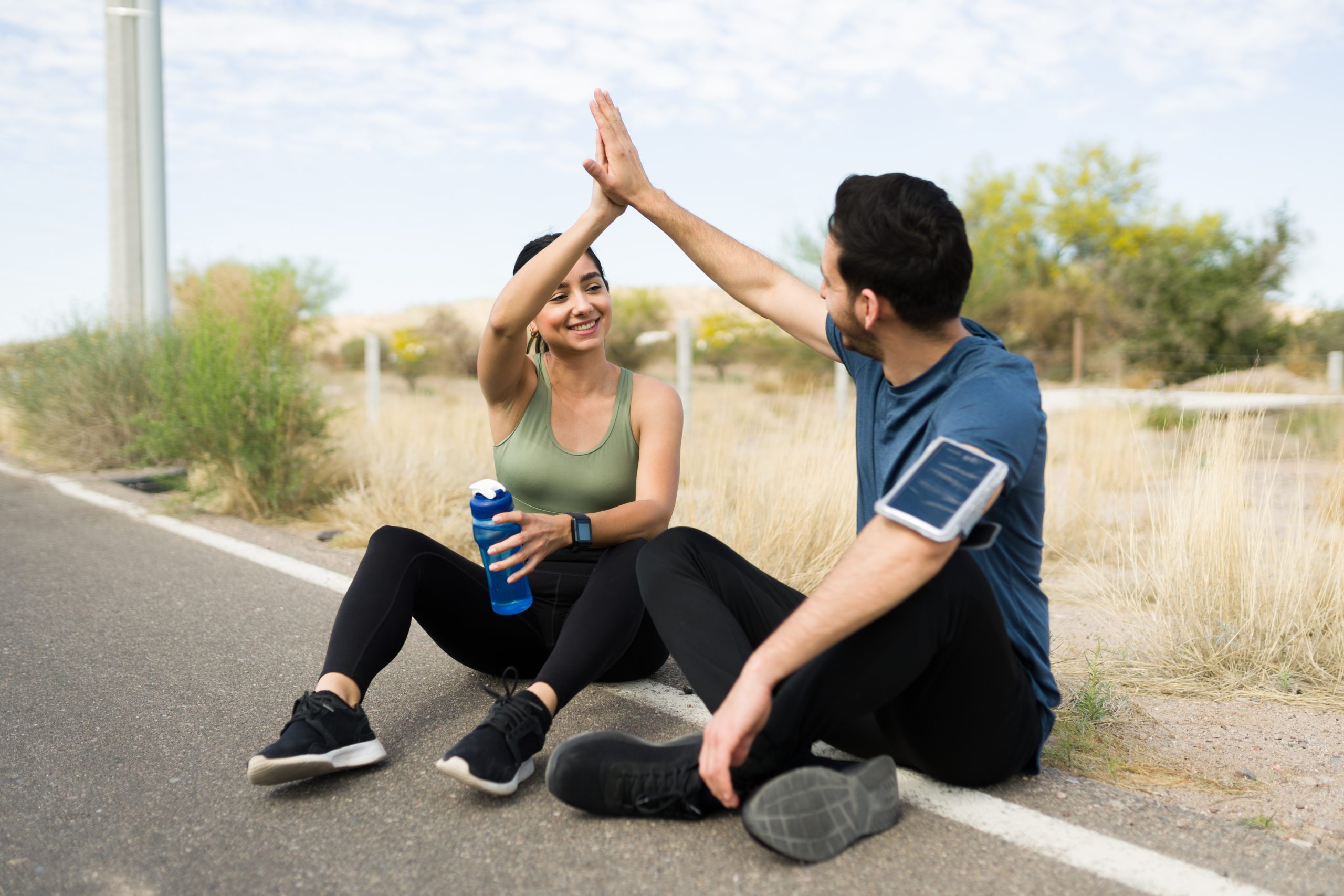 Key Takeaways
Keeping these four summer workplace safety tips in mind can help you prevent heat stress and other negative health events. But if you ever have any questions about workplace safety, or ideas for improving it, please don't hesitate to speak to a Partners Personnel supervisor or safety manager. Your feedback is valuable to us, because Partners Personnel is committed to everyone's safety at the workplace. Let's improve together!
Looking for more safety best practices? Check out our post on "30 of the Best Branch Safety Practices" and advice on how to avoid slips, trips and falls at work.
Our specialists have decades of experience helping people find safe, great-fitting jobs. If you're looking for your next employment opportunity, Partners can help! Visit our website and begin your search today: www.partnerspersonnel.com