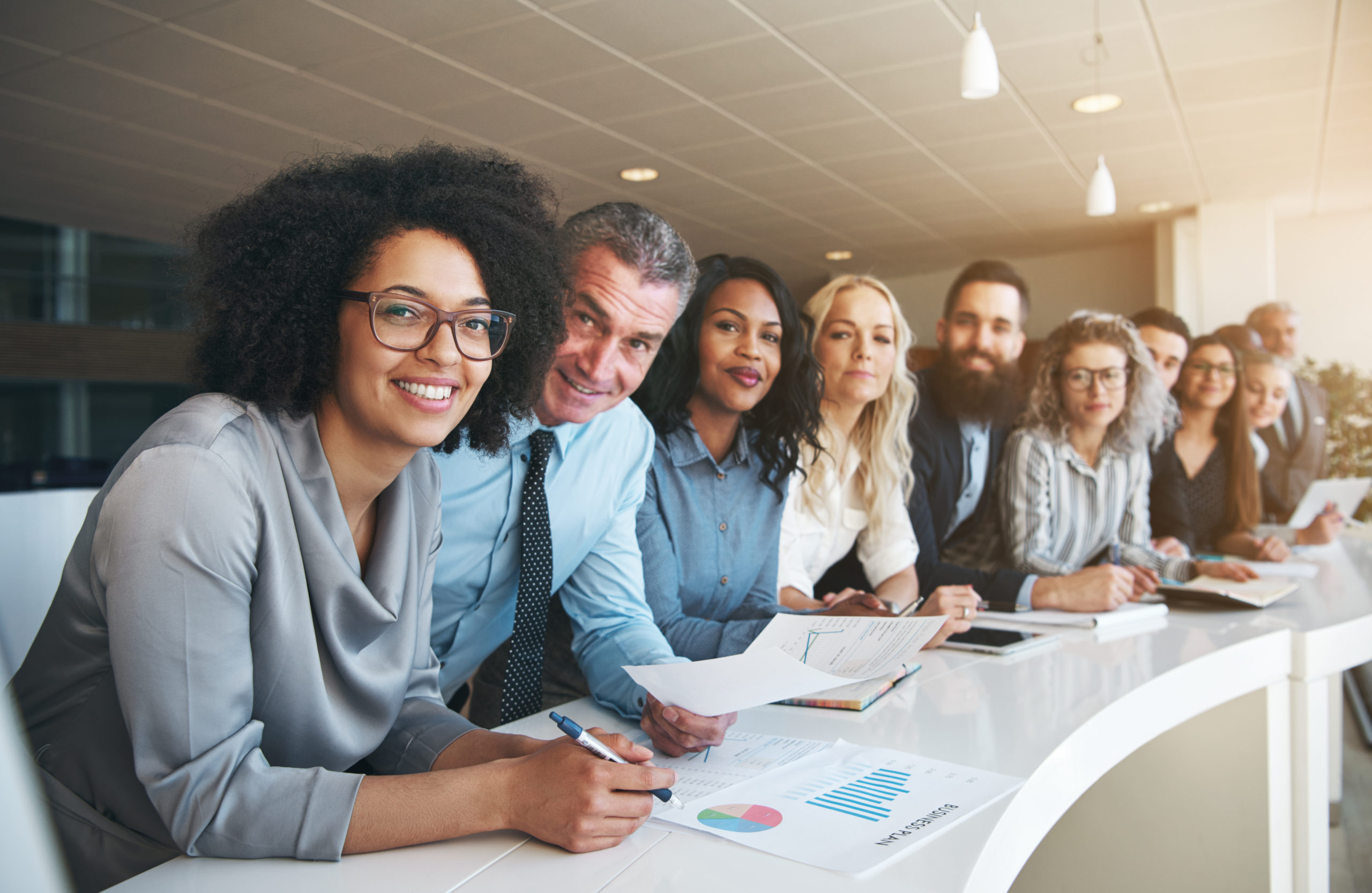 Staffing agencies can be important to the success of your talent search because they can help you effectively and efficiently meet your staffing needs. This is an especially welcome advantage given the increasing demand for qualified labor in the U.S. due to the current nationwide talent shortage. Staffing agencies can also provide you with many other benefits, including: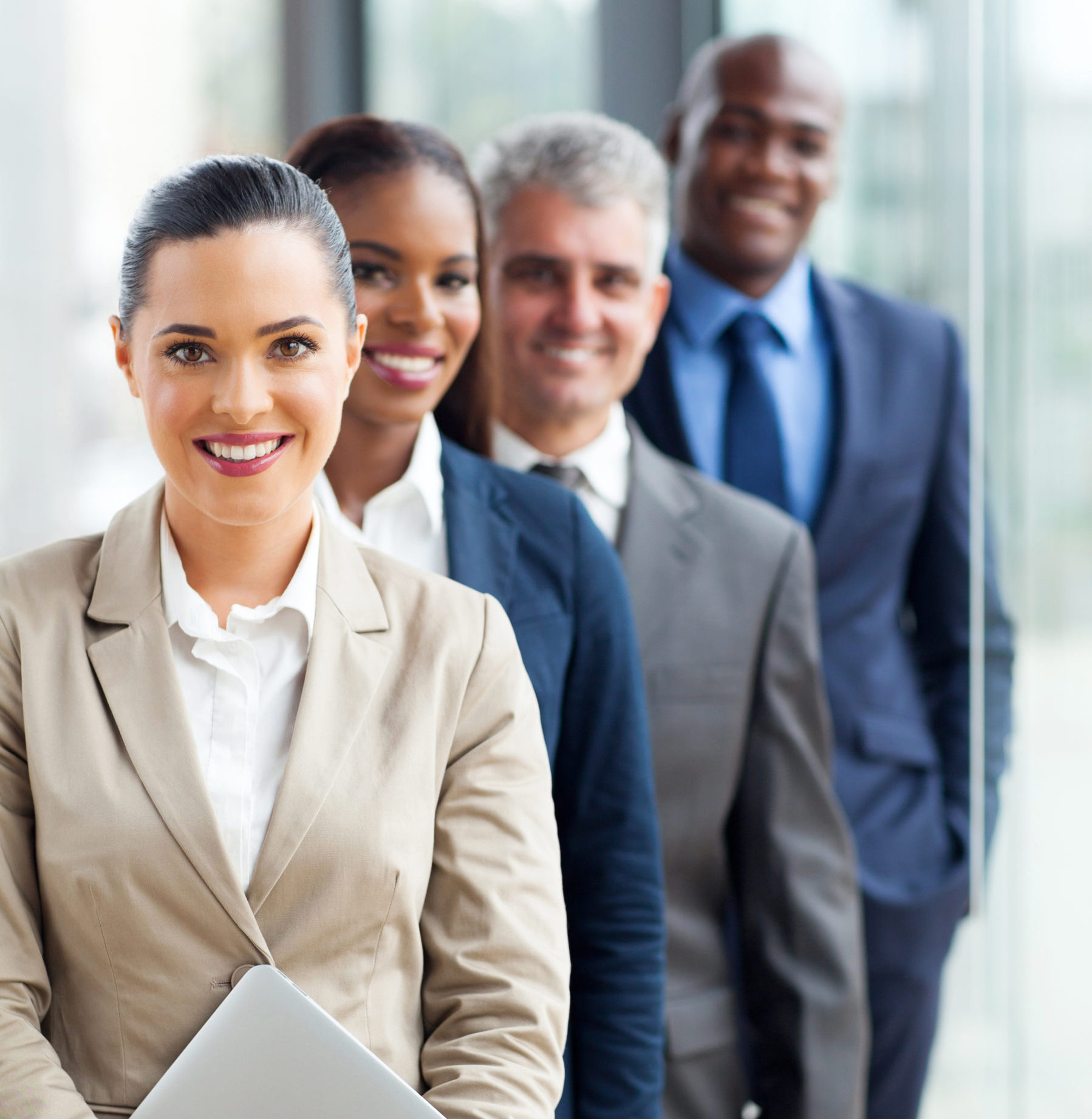 Providing competence in specific roles and industries  

Helping you save time and money by streamlining your hiring process  

Providing high-quality workers for your open positions 

Improving workers' productivity  

Reducing worker attrition rates 

Providing consultative business solutions through, for example, onsite assistance and data-driven insights 
In recent years, it seems staffing agencies have been able to realize these benefits at an unprecedented rate. One of the industry's premier organizations, Staffing Industry Analysts (SIA), projected that 2021 U.S. staffing revenue would grow by an all-time high of 16%, totaling $157.4 billion. On average, American staffing agencies employ about 3 million temporary and contract workers every week.
In this post, we'll examine what staffing agencies do and the benefits of hiring employees through them.    
(By the way, if you're ready to take advantage of the many benefits staffing agencies can offer your company, you can check out Partners' client offerings here.) 
What Do Staffing Agencies Do?
Staffing agencies collaborate with many kinds of companies – from small businesses to full-scale enterprises – to help them meet their short-term and long-term workforce needs. They not only provide companies with workers for their open positions, but they also help them strategize to improve their hiring processes and reach their business goals.
The Benefits of Working With Staffing Agencies
As we discussed above, staffing agencies can provide you with many benefits during your talent search, including competence, savings in time and money, high-quality talent, increased productivity, decreased worker attrition rates, and industry and business insights. Let's drill down into each of these 6 benefits.
1. Competence
Working with recruiters who have specialized knowledge of certain industries and roles can be especially helpful for your talent search if your industry requires technical knowledge of job requirements and qualifications, such as IT, engineering or 3PL.
Such recruiters can also provide consultative advice on market trends pertaining to your open positions and the specific skills and qualifications you're looking for, as well as softer qualifications like a candidate's fit with your company's culture. If you hire candidates who are qualified and whose personal values fit your company's culture, such candidates are more likely to improve your productivity levels and worker retention rates. 
2. Savings in Time and Money
In August 2021, a study by LinkedIn determined the average time to hire across 400,000 confirmed hires on their platform for a wide variety of positions to be 41 days. In light of the current labor shortage, that may be much too long for you to wait, especially if you have high-volume staffing needs. 
Staffing agencies can significantly reduce your time to hire with their done-for-you services like recruiting, candidate assessment and screening. Otherwise, each one of these processes can be very time-consuming for your HR team. Agency experts can compile a short list of the top qualified candidates for each of your open positions, and then all you'll need to do is carry out a few interviews to find the best fit.  
 Here at Partners Personnel, our specialists can help you save time and money by dividing recruiting duties and client-focused duties – like payroll, client requests and drug screenings – between two roles: our Recruiting Specialists and Client Specialists. That way, you can be assured of top-quality candidates, spend less time on interviewing and have more time to improve your productivity and reach your business goals. What's more, streamlining your hiring process will also save you money on talent searching and HR expenses.  
3. High-Quality Talent
According to the March 2022 NFIB Small Business Report, twenty-three percent of small-business owners pointed to labor quality as the greatest problem facing their businesses, after inflation.  
As you probably know, finding the right talent to fill their open positions has become a major challenge for employers in recent years due to the national talent shortage.   
There are several reasons for this shortage, but two prominent ones are changing trends in education and lifestyles. Rising tuition costs have caused many people to seek alternatives to traditional formal education, which means there have been fewer qualified candidates for positions requiring education beyond a high school diploma. Another reason for the talent shortage is that more people are choosing self-employment over traditional employment paths.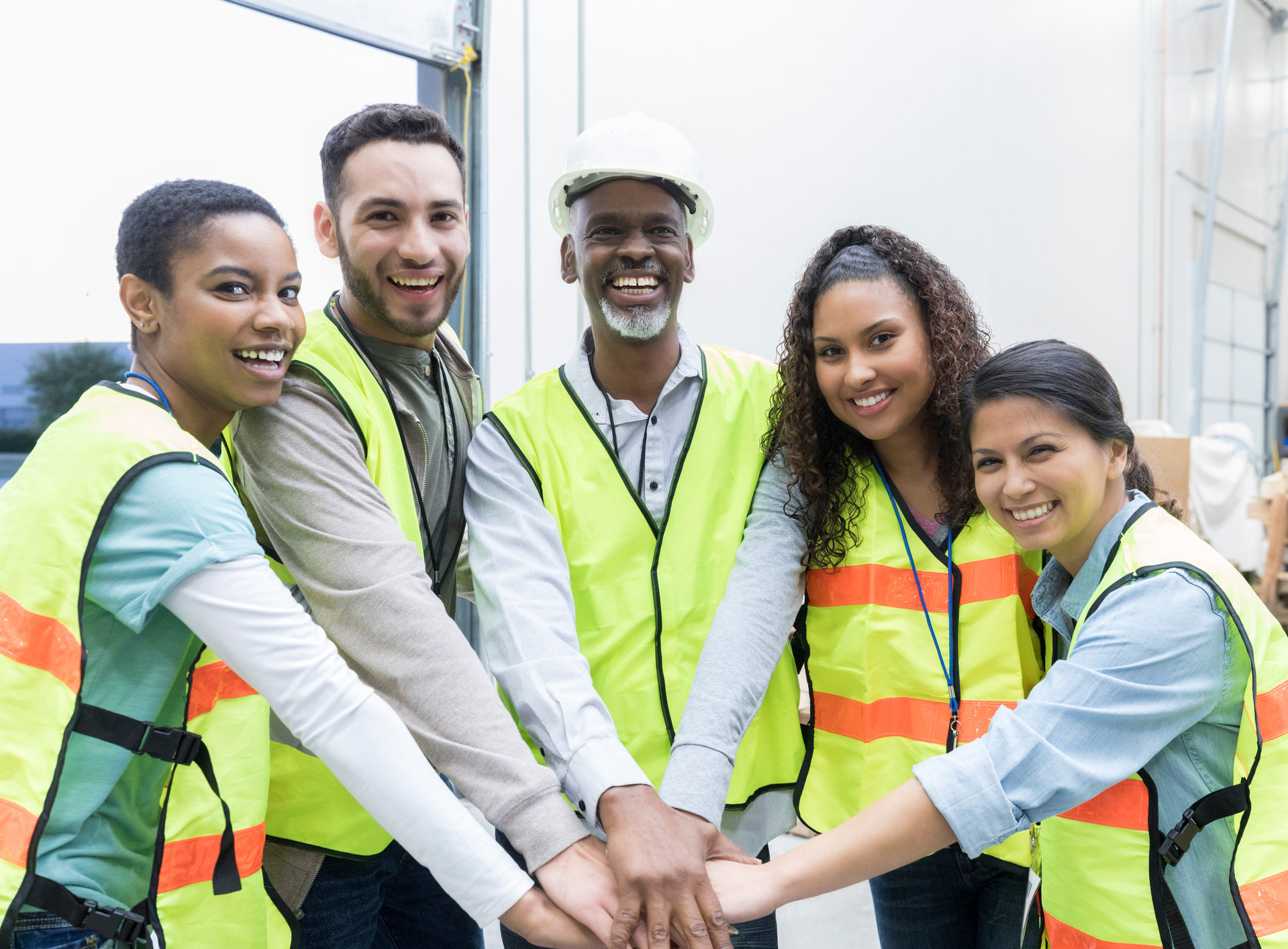 Staffing agencies can help you overcome the challenges of the talent shortage by connecting you with high-quality talent. These candidates want to work but may need help with their job search or don't want to face the heavy competition that direct application entails. 
At Partners Personnel, dedicated Recruiting Specialists focus on finding qualified candidates for open positions, and Client Specialists focus on cultivating client relationships and on completing administrative work, such as drug screenings and payroll management. Because recruiting duties are split between these two roles, Recruiting Specialists can ensure you get high-quality talent for your open positions and Client Specialists can ensure the administrative work that comes with that talent runs smoothly. This way, you can focus on the more important aspects of taking on new talent, like orientations and on-the-job training.  
4. Increased Productivity
As a business leader, you know the quality of your workers will impact your company's growth rate. If your staff lacks qualified candidates, it will be difficult to grow your business and keep up with the competition in your industry. 
 But staffing agencies can help your business maintain its productivity throughout its growth cycles. When your company's growth temporarily tapers off and you need to let go of some employees, staffing agencies can protect both your company's and your temporary employees' interests by helping those employees find other positions during the downtime. They can also help temp employees return to your company when business picks up again. Thus you can maintain long-term productivity by retaining workers who are already qualified, instead of restarting your hiring process from scratch.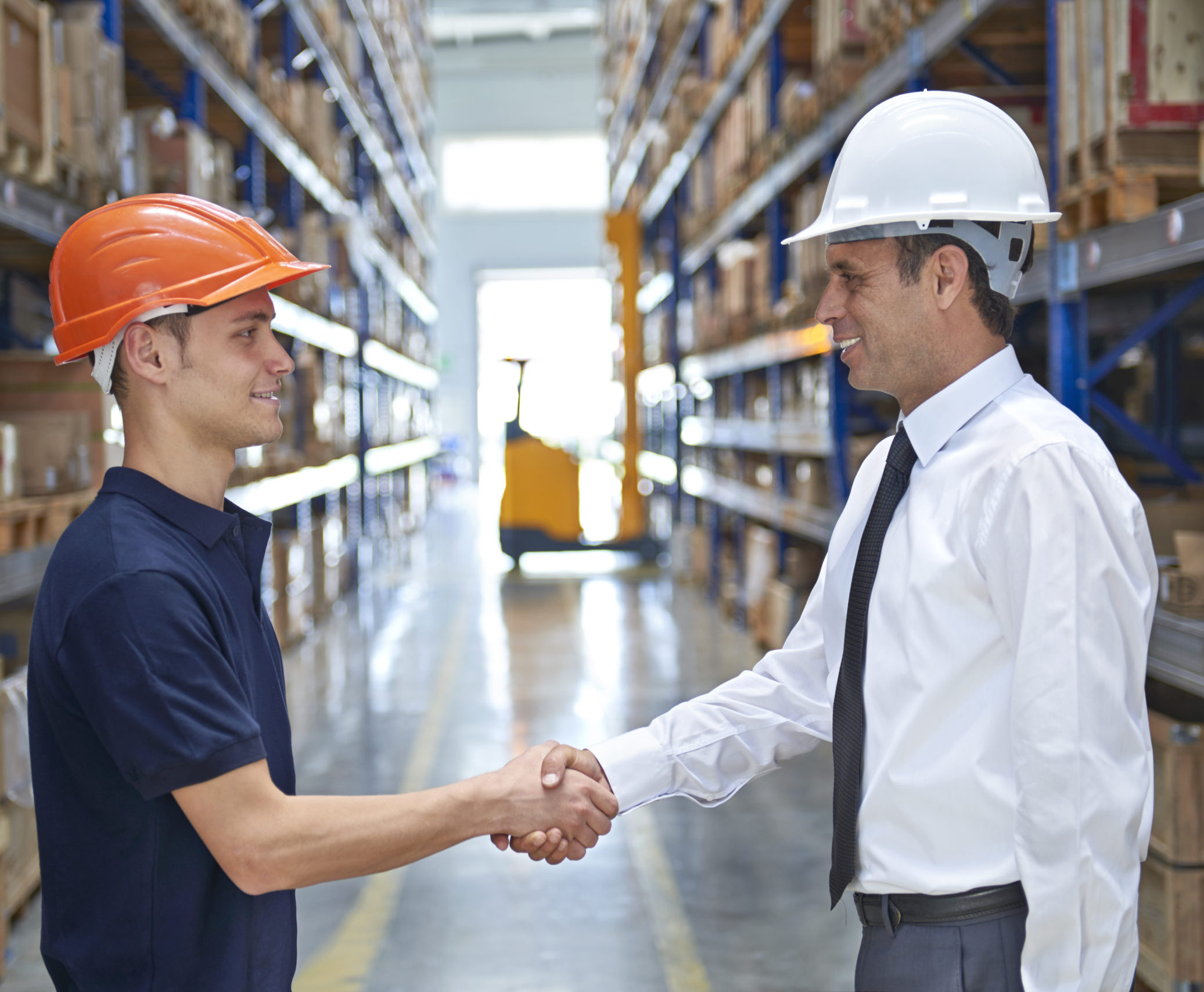 5. Decreased Worker Attrition Rates
The most recent NFIB Small Business Report also found that more than half of the 10,000 small businesses surveyed have unfilled job openings. As mentioned above, the recent talent shortage has left many employers with a lack of available talent for their open positions, and the so-called "Great Resignation" reflects historically high worker attrition rates. 
Staffing agencies can help you reduce worker attrition because they are better able than traditional HR teams to find quality talent. Because they typically have fewer assignments than HR staff have, agency recruiters have more time to refine their search skills and find the best-qualified talent.  
 Not only can agency recruiters find the best talent, but the best talent will often want to work with such agencies and will seek them out to stay up-to-date about career opportunities in their field. This gives these agencies an advantage over corporate recruiters because they can represent multiple companies, whereas corporate recruiters represent only their own.  
What's more, the top talent that staffing agencies attract will be more likely to take a job to meet their actual employment needs and for growth opportunities, and so they'll be more likely to stay on the job. This is because agency recruiters are focused on making sure candidates appreciate not only the short-term benefits of a job offer, like compensation packages but also its long-term benefits, like opportunities for growth. 
6. Business and Industry Insights
Another key benefit of using a staffing agency in your talent search is the expert, consultative insights it can provide about various workforce solutions for your specific business needs.  
More specifically, developing a long-term relationship with a staffing agency will provide you with industry insights, like forecasts of staffing trends, that can help you make long-term plans to meet your staffing needs. An agency can also help you build a sturdy, flexible talent network to better meet those needs by providing seasoned advice on topics like salaries, benefits, job descriptions, and marketing your open positions. 
Partners Personnel provides such business insights in a number of ways. Our Client Specialists provide business-specific metrics and reporting on workforce management and staffing and employee performance. As a client, you'll also be supported by a Data Solutions Team who will analyze your business data to find and report solutions to your business challenges, such as high employee turnover rates.  
Key Takeaways
In this post, we've examined some of the many benefits that hiring through a staffing agency can provide during your talent search. Six of these benefits are: 
Competence 

Savings in time and money 

High-quality talent 

Increased productivity 

Decreased worker attrition rates 

Business and industry insights 
If you would like to learn more about Partners Personnel's unique business model that enhances our ability to deliver on the benefits discussed in this article, you can read more about it here. 
If you're a job seeker, you can find a complimentary article about the benefits of using a staffing agency in your job search here.  
Last but not least, if you're ready to realize the many benefits of working with a staffing agency, you can find out what Partners has to offer clients here. Best of luck on your talent search!